Encanto Duo, Luis Pecas and Joao Paolo Ferreira return with a colourful programme that takes us around Portugal, Italy all the way to South America  with  beautiful arias from across the centuries
'EnCanto' Luís Peças and João Paulo Ferreira
Counter-tenor Luís Peças is singer in residence at the World Heritage Monastery of Santa Maria in Alcobaça, Portugal. Acclaimed for his sensitive interpretation of sacred works, and those of the great Baroque composers, Luís has been invited to sing for private commissions and for public audiences throughout Europe, visiting France, Germany and the UK regularly, as well as receiving a warm welcome from concert-goers across the Atlantic in both the United States and South America. As well as his concerts in some of Portugal's most beautiful and historic buildings, Luís has performed in concert halls and cathedrals across Europe, most notably St. Martin-in-the-Fields, one of the best-regarded concert venues in London, The Nikolaikirche in Leipzig, the State Opera of Banska Bystrica in Slovakia, the prestigious Cathédral de Saint-Louis des Invalides in Paris and, with João, the Basilique de St Martin de Tours.
 João, native of Garanhuns in Brazil, now lives permanently in Alcobaça, singing with Luís as half of the duo 'enCanto', where he is a rising star in the world of classical music. João is already making his mark with the public in areas as diverse as baroque opera, the musical traditions of other cultures, and contemporary and experimental theatre. João started his international career in 2013 with Nido Delas Artes International Opera Tour of Mexico, Panama and Costa Rica, a tour he repeated over the summer of 2014. Since putting his first footprint on European soil in September 2014, João has already established his performance credentials with concerts across Portugal, in France, and, with Luís, at St. Paul's Covent Garden, Our Lady of the Assumption, Piccadilly and St John's Buxton in the UK.
In July 2018 João and Luís undertook a series of concerts in Brazil at the invitation of the city of Garanhuns to take part in the city's Winter Festival, and to the city of Gravatá where their concert formed part of their tenth Concert Series 'Virtuosi'.
Programme
Portuguese Arias from 16th Century
Ay linda amiga
Porque me não vez Joana
Já não podeis ser contentes
Antonio Vivaldi (1678-1741)
Johann Adolph Hasse (1699-1783)
Arias from the Opera Cleofide
Dov'e si affreti
Vedrai Con Tuo Periglio
Se possono tanto due luci vezzose
Generoso risvegliati o core
 Solo Victor Asuncion (piano)
Interval- Fado Duo Guitarists
 João and Fado Duo 
Mexican Folk Song
La Llorona
Violeta Parra (1917- 1967)
Brasilian Folk Song
Traditional Portuguese Music (Fado)
Solo Victor Asuncion (piano)
Federico Garcia lorca (1898-1936)
Old Spanish Arias
Zorongo
Los reyes dela Baraja
Sevillanas del siglo XVIII
Gerónimo Gimenéz (1854-1923)
Waldemar Henrique (1905-1995)
César Franck (1822-1890)
'The Fado Duo' Giorgio Serci and Pedro Velasco
Giorgio Serci is an award-winning guitarist, composer, lecturer and columnist.  He has performed and recorded with many of music's household names, including Nigel Kennedy, Julian Lloyd Webber and the BBC Concert Orchestra.  He has led workshops in various of Europe's conservatoires, is a regular columnist for a number of specialist magazines, and is a Fellow of the Academy of Contemporary Music.
Pedro Velasco is a London-based guitarist who specialises in improvised music. Born in
Lisbon, Portugal, he started learning guitar age 12 under the tutelage of renowned Portuguese guitarist Mario Delgado.  Moving to London in 2003 he found himself drawn to jazz and improvised music and graduated with a first-class honours degree in Music (Jazz Performance).  He now performs on a whole range of stringed instruments, playing across the UK and Europe, always exploring new styles and engaging with other musicians and audience alike.

 Pedro Velasco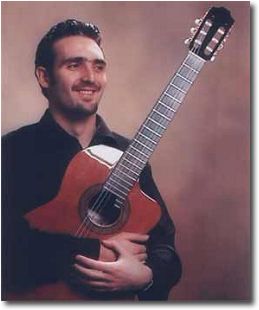 Giorgio Serci
Victor Asuncion (pianist)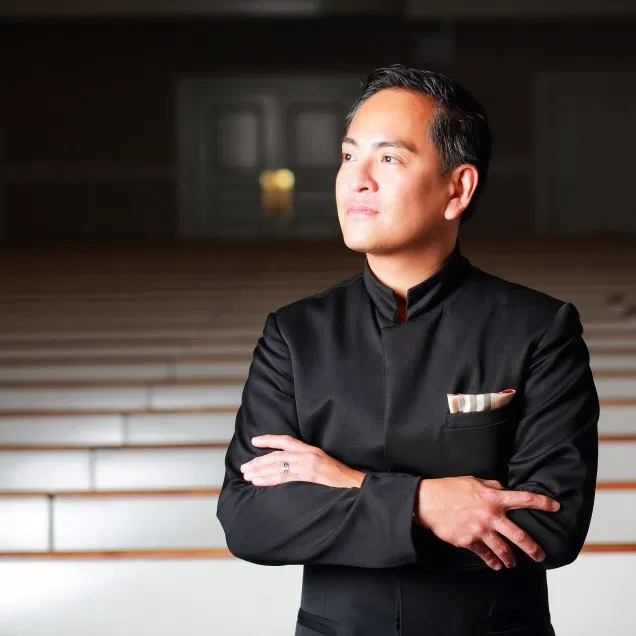 Hailed by The Washington Post for his "poised and imaginative playing," Filipino-American pianist Victor Santiago Asuncion has appeared in concert halls in Brazil, Canada, Ecuador, France, Italy, Germany, Japan, Mexico, the Philippines, Spain, Turkey and the USA, as a recitalist and concerto soloist.  He played his orchestral debut at the age of 18 with the Manila Chamber Orchestra, and his New York recital debut in Carnegie's Weill Recital Hall in 1999. In addition, he has worked with conductors including Sergio Esmilla, Enrique Batiz, Mei Ann Chen, Zeev Dorman, Arthur Weisberg, Corrick Brown, David Loebel, Leon Fleisher, Michael Stern, Jordan Tang, and Bobby McFerrin.
A chamber music enthusiast, he has performed with artists such as Lynn Harrell, Zuill Bailey, Andres Diaz, James Dunham, Antonio Meneses, Joshua Roman, Cho-Liang Lin, Giora Schmidt, the Dover, Emerson, Serafin, Sao Paulo, and Vega String Quartets. He was on the chamber music faculty of the Aspen Music Festival, and the Garth Newel Summer Music Festival.  He was also the pianist for the Garth Newel Piano Quartet for three seasons. Festival appearances include the Amelia Island, Highland-Cashiers, Music in the Vineyards, and Santa Fe.
His recordings include the complete Sonatas of Ludwig van Beethoven with cellist Tobias Werner, Sonatas by Shostakovich and Rachmaninoff with cellist Joseph Johnson, the Rachmaninoff Sonata with the cellist Evan Drachman, and the Chopin and Grieg Sonatas, also with cellist Evan Drachman. He is featured in the award winning recording "Songs My Father Taught Me" with Lynn Harrell, produced by Louise Frank and WFMT-Chicago.  Mr. Asuncion is the Founder, and Artistic and Board Director of FilAm Music Foundation, a non-profit foundation that is dedicated to promoting Filipino classical musicians through scholarship, and performance.
He received his Doctor of Musical Arts Degree in 2007 from the University of Maryland at College Park under the tutelage of Rita Sloan. Victor Santiago Asuncion is a Steinway artist.